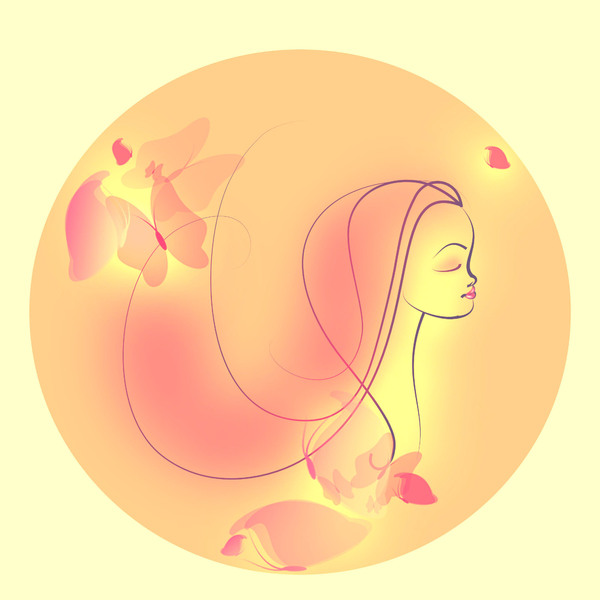 I've been asked several times recently what I mean when I refer to this idea of "The Feminine Abilities". I use the phrase when I speak and sometimes when I write.
By "Feminine Abilities" I am referring to the three uniquely female physical abilities: to conceive, birth, and nourish children with only their bodies.  To ovulate, gestate, and lactate. These are physical characteristics of being  a woman that can never be replicated fully by man, unless serious alterations of the natural order take place.
These abilities are not encompassing of all a woman is capable of doing as they do not directly speak to the unique emotional, intellectual, or spiritual gifts of women. My use of the term Feminine Abilities is not meant to include all the abilities of women as this would reduce us to merely physical beings. However the physical Feminine Abilities do give us clues as to how a woman might integrate the natural function of her physical body with her unique mind to find fulfillment. They remind woman collectively of how she was created and teach women how to fulfill the role that is our vital female contribution to society.
In our current culture the Feminine Abilities are very often suppressed for reasons of convenience. The vast majority of women in the United States of America in their childbearing years use some sort of artificial birth control to override the natural, healthy function of ovulation. It is not that choosing to delay pregnancy is simply a matter of convenience for most women (we know there are legitimate reasons women do this that have nothing to do with convenience); but it is that choosing to ignore the natural healthy signs and cycles of fertility within women's bodies and choosing not to teach young women how to observe these signs is considered to be simply easier.
Handing young women condoms and chemicals is just easier than educating them. It is not shared with them that success rates for natural family planning rival and surpass some methods of artificial birth control. Education takes time and effort; suppressing and ignoring is rather easy.
The same is sadly often the case with childbirth as well. Many of our currently accepted and promoted labor and delivery practices encourage augmenting labor so that it is more convenient both for the mother in that she can have a birth with less pain, and for the physician on a tight schedule.  The time is not taken to allow the natural progression to take place on its own terms. Evidence has shown that models of care that focus on relaxation, acceptance, and education give women birth experiences that not only have better outcomes but that women also view as more empowering.
And then we come to the last of the Feminine Abilities, which is naturally nourishing our children with our own breast milk. While there are now many national and international efforts taking root to encourage the practice of breastfeeding, nearly one in four women never even attempt to nurse. As a lactation consultant working with new breastfeeding mothers this Feminine Ability gives me a unique way to keep my pulse on the current cultural worldview women have of themselves.
I have worked with many women who have struggled with breastfeeding. Breastfeeding is a learning and trusting process for most first time moms. It seldom goes perfectly right and usually a woman is forced to face some sort of hidden doubts she has about her body and her abilities.
What I am seeing is young mothers who do not understand or trust themselves as mothers, or even as women. They are unfamiliar with how their bodies naturally function and have questions that often go far beyond the usual questions of inexperience. Many want to do what they believe to be "right"; i.e. breastfeed, but feel overwhelmed and distrustful that they really can do it. The number one reason women who want to breastfeed end up quitting is perceived low milk supply. There is no actual data to support whether or not these women actually have milk supplies that are inadequate, or if their self-doubts just override their good intentions and the education they have received on how to breastfeed.
I see women with the best of intentions who want to nurse their babies but simply cannot believe that their bodies will be able to provide enough to nourish another.  They doubt they will be able to continue to nurse beyond the first few weeks and often quit just as things are starting to get easier. The natural changes that a woman's body makes to adjust for a mature milk supply (softer breasts with less leaking) are sadly immediately perceived as failures of their body. They quickly give up, convinced that yet again they were not able to do what is natural because of some fault of their own. They believe there is something wrong with them, that they "could never trust their cycle to natural fertility methods, it is too irregular"; or "my hips just aren't wide enough to give birth naturally"; or "my breasts just don't seem to make enough milk".  They allow the negative cultural messages about  the brokenness and inability of women's bodies and the Feminine Abilities to permeate their being.
And this self doubt begins the first time we make a negative implication about a young girl's menstrual cycle or her ability to understand her very own biology. These early messages about a young woman's body stay with her for her entire life. Her sense of pride in her body is quickly diminished with school curricula that focus heavily on suppressing fertility and attempts to frighten teens into abstinence with horrifying childbirth videos. Our first messages to young women about their bodies MUST be positive and uplifting.
Instead of meaningful rights of passage into womanhood, most young girls are given sanitary products and told how to minimize any attention that may be given to their budding femininity. Then when it is clear that attention is coming nonetheless due to a hypersexualized society, we immediately begin putting our girls on birth control. Young women all too often are not mothered into society under a watchful, protective mantle, but instead find their way there out of curiosity and abandonment.
I sometimes wonder how our nation's approach to women's health can be so inconsistent?  We insist women embrace one of the Feminine Abilities (breastfeeding) while also insisting that we suppress another (fertility). Our messages to women are contradictory and confusing.
In society the Feminine Abilities are liabilities. They have  been unfairly painted as the enemy and seen as something that will hold women back in reaching their fullest potential. What type of "potential" does society value for young women? Not the potential to mother it seems. Having a great career, education, and becoming affluent are what we encourage our daughters to do now. But they are not happier for this because it comes at the expense of them destroying their physical abilities for their mental ones. Either a woman's body or her intellect are treasured in current society, not both.
Yes, it is wonderful that young women are now free to express themselves in ways never imagined just 100 years ago.  However we are far from finished in liberating women from a culture that still wants to suppress our contributions. All we have experienced yet concerning our Feminine Abilities is an ill-thought out plan to elevate our mental abilities over our physical ones.  All that was accomplished with women's "liberation" was that we won the right to reduce ourselves to parts and then destroy the part we don't want to be. Women's lib. was not an effort to force society to accept women holistically.
Guiding Star is here to right this wrong. We want to help women reconnect themselves with all that it means to be feminine. We want to put women back in touch with the natural functions of her own body and teach them that they are not the enemy. A society that forces us to suppress our very selves to achieve standards of success is the enemy.
We need to free women to be women — ovulating, gestating, lactating women. We seek to advocate for policies and attitudes that treasure our physical contributions to humanity as well as our mental. We can be both physical and spiritual beings, for we are women, the ultimate multitaskers. We seek to be free from old ideas of inadequacy in order to make way for women who fully embrace their whole femininity.
My family and I are just trying to get through dinner.
The two year old is singing, and nursing a fresh wound from her brother's fork. The seven month old is losing his patience with the green beans and is ready to be nursed. My husband and I are trying to finish our plates before the room implodes, and then the four year old begins to wail. He is red in the face and scraping the rice off his tongue. He had a bite to go before he cleared his plate. It was in his mouth, and now it is not.
"This isn't my plate! It's a girl plate!"
My immediate reaction is uncontrollable laughter. I had noticed while preparing the plates that I had accidentally switched the two plates that have faces on them, and was hoping that his aversion to change would not notice it. By the time I had my tired self under control, he was inconsolable. My husband was trying to inform him that it didn't matter. The four-year-old didn't care.
After twenty minutes of sobbing, I was pretty annoyed by the situation. We are not the kind of household that places a big emphasis on gender roles. Toys are toys; colors are colors. There are not separate activities for boys versus girls, there are not boy plates and girl plates… except the plates that have a boy face and a girl face on them, I suppose.
I continued to be annoyed by the over reaction, even though I knew that he was tired and is entering into a phase where he is just trying to figure out gender/sex organ/insert PC terminology here. He is four. When he no longer wants to walk down the "pink" toy aisles at the store, my annoyance almost steps up onto the soapbox.
All of this has become a new parenting experience for me. I know the score. I know what awaits our children whether we are paying attention or not. I want to raise sons that respect women. I want to raise sons that acknowledge the differences between men and women, but that know different does not mean unequal. I want them to fight against rape culture. I want the same for my daughter! Finally, I want them to have the freedom to be themselves.
It can be difficult to know what we are fighting against and translate that into age appropriate conversations with children. When I read about the damage of the pornography industry or the latest rape trial coverage, a flip out over some added eyelashes on a dinner plate sends my brain into Fix-It Mode. Because my son plays with his sister's toys. He feeds the babies, and puts odd things in purses. He likes to paint toes. He does all these things and he is obsessed with trains, super heroes, and fart jokes. My daughter likes all these things also.
What the growing distinction between pink and blue, girls and boys does to our children bothers me. It tells my son that there is no way he should like any of the things that are in the pink aisles, when his nurturing self just might like to have a stuffed dog. Or a stuffed grandparent. It puts the cool bow and arrow Nerf sets that my daughter has a Merida-inspired fascination with in the blue aisle. It makes it so boy shorts are at least twice as long as girl shorts, and girl clothing without bows or frills is a rare find. It limits our children. The other day, I was wandering around in the toys with my children (I must be there too much) and overheard at least three different guardians inform their children they could not have a toy because they were not a specific gender.
Maybe this marketing had nothing to do with the epic freak out over the plate. Maybe he was just tired, and is learning what it means to be a boy. Maybe both are true.
What does it mean to be a boy? What does it mean to be a girl? During our formative years, we are hit with some pretty conflicting messages. Boys are told not to throw like a girl. Girl are hit with over-sexualized messages and clothing but told they need to be ladies. And boys will be boys.
I have a solution to all of this, but I don't think advertisers will like it much. If a girl likes a toy, it is for girls. If a boy likes a toy, it is for boys. Most importantly, if a child likes a toy, it is for a child. If it keeps dinnertime freak outs in the food arena only, I am all for it.
In college, a group of students and I would pray outside an abortion clinic early Saturday mornings.  After several weeks of praying outside on my knees in the cold, I had an itch to do more, so I trained to be a sidewalk counselor to try and convince women, between the distance of the parking lot and the door of the clinic, to turn around.
My first morning as a counselor, a car parked in front of me, and a woman got out and began walking toward the clinic. The moment I got close enough to talk to her, a Pro-Choice Escort put herself between the two of us. I kept walking as closely as I could, trying to speak to the girl, but every sound I made was drowned out by the heckling of the escort trying to block my access to the girl.
Right outside the clinic door, the girl stopped and looked at me.
"Please. Come talk to me?," I asked her.
"What do you want to tell me?" She answered. She looked kind. She looked like she could have been one of my friends.
Hearing my words escape without protest, a Pro-Choice Escort immediately stepped in front of me, so close that I could feel her breath. She carried a gun, and was a head taller than me. I was scared, and my words choked, as I tried to dodge the escort to get another view of the woman who was still  looking at me.
"What do you want to tell me?" She asked again.
"Please don't go in! Please come and talk to me!" And with that, the doors of the locked and barred clinic were opened, and the girl went inside.
I never went back to the abortion clinic.
Ten years later, with a family of my own, I don't live anywhere near an abortion clinic. I'm busy with my house and kids, and while I'm pro-life, it is easy for me to think that because I'm off the front lines, that my stance on life issues labels me "Pro-Life In Name Only."
Am I a PLINO?
It's not a difficult conclusion to make, if you think that to be pro-life means only to lobby, protest, and counsel women.
But maybe you're like me and have a young family, or are a busy college student trying to keep your grades up and prepare for a career. You might not know anyone who's had an abortion, considered an abortion, or live near any abortion facilities. Are you a PLINO then, too?
You don't have to be.
There is a quote by Mother Teresa that says, "Never worry about numbers. Help one person at a time and always start with the person nearest you."
That I can do. That you can do.
You can be Pro-Life away from the front lines, too. I call it being Pro-Life in the trenches.
Being in trenches isn't necessarily easier than on the frontlines. These might be women and families  in your own community that you live next to, work with, or see at your child's school. The intimacy can make it more challenging, and can blur the lines of what is appropriately Pro-Life.
In the trenches,  the lines of what is Pro-Life and what is not, is not about what you do, but equally what you don't do.
It is not Pro-Life to ask if a pregnancy is planned, if a woman can afford a  baby (or another baby), or to press her to tell you what she's going to "do" about it.
It is not Pro-Life to ask if this baby is going to be the last, or how many more a woman is planning on having.
It is not Pro-Life to comment on a woman's weight during pregnancy, the size of her growing belly, or to act surprised that a woman's due date seems further away than you expected.
It is not Pro-Life to brush off  a pregnant woman's complaints because you think that you, or someone else, had it worse.
It is not Pro-Life to stop congratulating a woman after she's had more children than you find worthy of congratulation. Every new life deserves excitement.
On the flip side:
It is Pro-Life to smile at a pregnant woman to show your support and understanding.
It is Pro-Life to congratulate a pregnant woman on a pregnancy and birth no matter what.
It is Pro-Life to compliment a pregnant woman on how great she looks, to take joy in her growing form. She needs this.
It is Pro-Life to donate your unused diapers, bedding, clothing, and baby equipment, either to a pregnancy resource center available in most communities, or to anyone who might benefit from your unwanted things.
It is Pro-Life to watch a pregnant or new mother's other children to give her time for rest and recovery.
It is Pro-Life to vacuum a pregnant or new mother's floors and do the dishes, change the bedding, carpool her other children to activities, weed her garden, and drop off groceries.
Anything and everything will be appreciated. You can be Pro-Life in your community by showing support, love, and encouragement to pregnant women and new mothers in all things. Always.
And when we do this, when we show woman the kindness and respect their bodies, babies, and children deserve, little by little a culture of life can be transformed from the inside out.
We can do small things. We can support and love woman when they need it most. Let's all do what we can in the trenches, and when it's no longer necessary, retreat from the frontlines and remember the war that was fought on the battleground of  the heart.
Over the last 3 weeks, there has been a buzz about the newly termed "fecundophobia" or fear of children and fertile women. It is argued that this fear is the problem with our society. Really?  That's our great problem? I'm not buying it. While I'll admit there seems to be an aversion to fertility, children, and any woman or man who has more than 2 children, the aversion to children is not the real problem.
Fecundophobia is not the real problem just like anger is not the problem in an argument. No one will argue that anger is a problem and someone should work to control their passion of anger. However, anger is usually a mask to something else. Perhaps someone has been hurt, insulted, or felt used and instead of being open and honest with the offender about their real problem, they react with anger, lashing out and attacking the offender verbally. Why do they (we all) do this? Perhaps they don't want to make themselves vulnerable again by sharing something so intimate, but perhaps they honestly have no clue themselves how they are really feeling.
Getting back to the issue at hand: sure, there might be a growing fecundophobia in society as can be seen in the blatant aversion to all things glorifying woman's fertility. However, that is not the real problem. So, let's get real. Let's unpack this.
The surface issue is, ­of course, a verbal lashing out against pregnant women and big families. Name-calling, accusing, attempting to marginalize – all these actions are reactions to what those with fecundophobia see as threat. Fertility then is a threat to what? Ah, here is the big ticket question. What does fertility threaten that creates such aversion or fear?
What does having children usually do to a person? Short answer: it makes that person become an adult. I don't mean just get older. Everyone ages every second of every day.  I mean having children makes someone really and truly grow up. It forces a person to be concerned with someone other than her or himself. It forces a person to set aside their own personal desires to put someone else's needs above their own. Putting another's desires and needs above your own is the meaning of real love.
For the past couple of generations, our society has been sold a bill of goods. They have been told to self-help themselves to success; that success is equivalent with career, money and social/ political achievement of power. They have been told that freedom means being free from any dependence on anyone and free from anyone being dependent on them. "No strings attached" is the ideal of any relationship because you can still be "free" to do what is best for you. The sacrifice of this so-called freedom is ridiculous, absurd. Anyone who would seek to counter these truths is a simpleton.
There is a very simple test as part of an IQ test for children that goes like this: You place a marshmallow in front of the child (making sure that the child does indeed like marshmallows). You tell the child you can either have one marshmallow now or if you give me the marshmallow, you can have three marshmallows at the end of our game. The child who hands the marshmallow to the teacher has the higher IQ.
Our society is frantically holding onto what they think is the greater good. Anyone or any thing (like the praising of fertility or the presence of large families) that questions their philosophy is a threat. They see the sacrifices that parents of many children make and they don't like it. They see the lack of career advancement that some parents choose (men and women alike) to spend more time with family and they are mortified.
They are stuck in a selfish mode. They may have fecundophobia, but the real problem is neoteny, which is defined as the retention of juvenile features in the adult animal. Selfishness and seeking one's own goals, aspirations and wants above anything else is a childish trait. When we are forced to give that up, we discover something amazing.
It is in the giving of ourselves that we truly find ourselves. It is in the laying down of our own wills, our own desires that we realize a profound meaning of life we have never seen before. Children stretch you, pull you, and even break you physically, mentally, emotionally – but it is when we allow ourselves to be broken out of love for another that the whole world changes. We find peace. We find true joy. We find adulthood.
There may be a fear of fertility and children in our society, but it's not the children themselves that they fear.  Rather, it is what having children means – it means that they will have to grow up. They will have to set down their one marshmallow and see it disappear before them, and for a while it will seem they set it down for nothing. Yet, in the end, there will be an abundance of joy, they will wonder how they could have ever clung to that one thing for so long, and they will regret waiting to set it down – and for some, they wait too long and what they wouldn't give to have those years of fecundity back again…
Theresa Martin is a blogger and author, check out her book "Woman, How Great Thou Art."
There's much a stir in cyber space about the word 'modesty' these days. The antics from both sides of the fence, from all over the map, blare loudly across social media and the blogosphere.  Whilst most everywhere you look, the mainstream media smears images and catch phrases that scream the exact opposite of what any sensible person would describe as modesty, the more conservative classes are battling back, trying to bring a true understanding of the word, but often going too far.  From either side of the rhetoric, I think there are a staggering number of people who don't really get what modesty is.
When I first sat down to write about modesty, I thought I had this article pretty much outlined in my head. I spoke with a few women who gave me some inspiring thoughts on what modesty really is, encouraging me to put it under a microscope and expose it in all of its beauty and grace.  Then, during a trip to the basement to find some ribbon, I found a bunch of old pictures of me.  A different me.  A younger me. A clueless me.  I am always smiling but if you look close- at my posture, my attire, at the expression in my eyes- you don't see a young woman clothed in modesty.  And I realized that writing this article was going to be an even greater feat than I thought at first.  Not just because the person in those old photographs was guilting me straight from the past, but also because I realized that a great loss of modesty has been creeping into the world for such a long time, and that blaring reality is a hard pill to swallow…. Especially when you wish you could go back to your own past, tell your younger self some wise words, and hope she'll actually listen.
Growing up, my siblings and I were taught the usual morals and values of a decent Christian family.  But we were also immersed in the world through various avenues, and often teetered somewhere on the fringes of diving head-long into complete forever rejection of those morals and values.  One thing we were never taught was the true meaning of modesty.  Back then, modesty was mostly a word that you thought of in regards to proper attire.  The understanding of it beyond that was severely lacking, and this narrow view only served to scorch the morals we had been taught, especially during the teenage and early adult years.
So, what IS modesty anyway?
Before we go into what modesty is, let's look at what modesty isn't.  Modesty isn't about gender. What's that you say?  Modesty isn't directed solely at women?  Nope.   And that's the truth.  Modesty is for men, too.  Men are expected to have the same sense of self-value as women do, as well as the same moderation in one's actions, thoughts and words.  You might like to call it chivalry.  The actions of a man in his daily life mirror his own self-respect and sense of virtue. One of the things I love about the truth of modesty is that it lays a foundation for both women and men to come to an understanding of mutual respect; of tailoring our lives to display a sense of self-worth and value- one which encompasses far more than wearing the correct clothes.
Modesty isn't dead. Though as a society we are proud to be more tolerant of that-which-is-outside-the-box, the truth is, modesty still fits in the box.  In many ways, modesty is the box.  It creates a standard and serves as guidelines for how to behave as human beings when interacting and communicating with other human beings.  Though we have made huge leaps as a society in things like recognizing women as actual people with thoughts and feelings about world matters, and ridding our society of things like slavery and a general sense of racism, we really messed up here with our attempts to rid the world of its sense of modesty.  All we have to do is turn on the TV or open a magazine to see famous people rubbing in our faces the general lack of modesty of the world.   But make no mistake, though it's severely diminished, modesty is far from dead.
Modesty isn't the archaic form of control feminists would have us believe our grandmother's were "forced" to live under. Really.  Despite the "modernistic" ideals of this- the 21st century, and despite the raging voices of hard-core feminists, modesty is not archaic and it is not controlling.  Women who know and understand the point of modesty will agree.  That's partially what new-feminism is about: the choice to moderate ourselves because we believe the truth of our self-worth and purpose; not all the lies the world would have us believe.  A woman who has a sense of modesty is easy to spot.  She doesn't look like a caged bird.  She is the one who is free.
These three significant ideas of what modesty isn't stand in stark contrast to what so many people today believe about modesty.  But let's be clear here:  Modesty in its truest form is the height of honesty.  When one speaks and behaves with a modest temperament, and yes, even when one dresses modestly, and treats oneself and others with respect, there is nothing to question.  What you see is what you get.  You see beauty in such a person, as well as virtue and innocence.  There are no games to play to figure out one's stance on oneself or others.  One's honest and true self shines forth.
Modesty is beautiful. It materializes in the form of honesty and grace.  It isn't held to the particulars of a dusty, time-worn ideal; it is as vital to world in 2013 as it was in 1913.  It applies to both genders – male and female – lending each one the ability to follow a moral trajectory through the grit and darkness of the world.  We need to take back the true meaning of modesty and start living it.  If not for ourselves now, for our younger selves who are stranded in old photographs, brandishing our lack of modesty for all eternity.  Or for our future generations.  To show them that to be strong individuals, full of thoughts, ideas and abilities does not have to be the opposite of modest.  That the two can co-exist and complement each other without having to sacrifice one for the other.
I'd like to close with Lord Byron's poem, She Walks in Beauty.  I have always loved this poem but have never really considered it long enough to understand that it is a message declaring the beauty of modesty.  It is inspiring, encouraging, and something I wish I had really pondered long ago when I first had the privilege to read it.
She walks in beauty, like the night
Of cloudless climes and starry skies;
And all that's best of dark and bright
Meet in her aspect and her eyes;
Thus mellowed to that tender light
Which heaven to gaudy day denies.
One shade the more, one ray the less,
Had half impaired the nameless grace
Which waves in every raven tress,
Or softly lightens o'er her face;
Where thoughts serenely sweet express,
How pure, how dear their dwelling-place.
And on that cheek, and o'er that brow,
So soft, so calm, yet eloquent,
The smiles that win, the tints that glow,
But tell of days in goodness spent,
A mind at peace with all below,
A heart whose love is innocent!
Writer's Note: The world is not a friend of modesty, and truer now than ever before is that it's an arduous task for a woman or man to truly understand what modesty is about when it comes to their place within the confines of such a world.   I realize that there are many women and men walking around who don't understand.  So my disclaimer here is just this: we are all called to live out our lives to our fullest potential, our truest purpose.  Modesty lays the foundation for unraveling the mysteries of both women and men without depleting us of our autonomy, dignity or integrity.  If you haven't come to an understanding of this truth, believe me, I know where you are. I am not judging you. So take what I say with a grain of salt and do your own soul searching.
One of the reasons I believe in the mission of The Guiding Star Project is its supportive nature. Intimate Partner Violence (IPV) is a cause that has become close to my heart, and the mission of the project is one that by its nature is capable of providing survivors with the support and resources needed to help them heal. October 1st marks the beginning of Domestic Violence Awareness Month. I think we all know domestic violence exists, but there are many misconceptions about why it continues, and how prevalent it is. I have written about IPV* in the past, both for GSP and on my personal page. You can find many statistics and links for more information in the posts I linked to above, however here I would like to focus on perspective. (Note: It is important to recognize here that there are victims of IPV that are also male, and perpetrators that are female. For the purposes of this post, I will from here on out be speaking about female victims/survivors.)
From the outside, it is easy to judge a relationship that involves violence. It is easy to assume that the victim must have some sort of sick and twisted attachment or fondness for abuse. It is easy to label her as co-dependent or weak. It is easy to assume that she does not care about her children if children are involved. It is easy to cut ties with her in an effort to avoid drama. It is easy to judge. It is also easy to miss. Abusive partners often do not want others to know what is happening in the relationship any more than a victim wants others to know. Injuries are strategically placed. Emotional abuse leaves little to no physical scarring. Fatal threats are not public knowledge.
An abusive relationship is a complex web of threats, manipulation, coercion, lies and control. In my days as an advocate, I spoke often with survivors about The First Date. If an abuser began The First Date as volatile, manipulative, and violent as the relationship ends, there would not be a second date. The date probably would not make it past drink orders! An abusive relationship starts off slow. There are feelings and emotions and worst of all love involved along with the abuse. Domestic violence is intimate partner violence: it inserts fear, violence, and pain in the most intimate relationships that are supposed to be pure, safe and full of trust.
Perpetrators of intimate partner violence seek the power and control that comes with abuse. The dominance over another person is the crux of the abuse. While behaviors such as alcoholism and life events such as unemployment can encourage and exacerbate abuse, they are not the cause. Often, perpetrators do not see their behavior as the problem, and not only is it easy to blame the victim for the abuse, it is easy to project this to those outside of the relationship.  I want to believe in rehabilitation for offenders, but abusive partners must be willing to admit the wrong and seek out the proper support systems to aid in their recovery, and often this cannot be accomplished inside of the violent relationship.
Perhaps the most important role us outsiders have when it comes to an intimate partner violence survivor, is support. As her family, friends, colleagues and neighbors, it is important that she knows there is love and support outside of the abuse. We need to be able to understand that she is an expert on her own safety. Her perspective as the victim is the most important. She alone knows the danger, the patterns of escalation. Her perspective is from the inside looking out. She will know when it is time to leave. No matter how easy it is to judge the fact that she endures the abuse and stays, it is important to remember that the abuser is hard at work breaking her, and she needs to be reminded that others want her to be whole. The crime is not in staying. The crime is in the abusive behavior.
Throughout October, I'd like to issue a challenge to the readers of this post: Take some time to learn about IPV. Share what you learn with others. If someone you know might be struggling with IPV, give them a kind smile. Review the links above to help you find the words to let them know they have the support when they are ready.
*While it has been historically referred to 'Domestic Violence', IPV is the more common terminology.
An often-used phrase that one hears today is "reproductive freedom." It's most often used by those working for women's access to contraceptives and abortion. New Feminists certainly don't wish that women have no freedom to choose when or who they will marry and we also feel that the ability to plan one's family-size is good. However, I feel we should question whether access to contraceptives and abortion actually gives women the reproductive freedom they desire.
The first thing that I notice in regards to reproductive freedom, is that it is so often only spoken about in regards to women's freedom not to have children. To have a truly free choice, however, she must have the equal freedom to have children, and to have as many as she wants without pressure to limit. I question the current status of reproductive freedom in the West when so often women's awe-inspiring capacity to bear and birth children is so often viewed as a liability.
When people, some of whom call themselves feminists, show outward hostility for women who have more children than whatever arbitrary limit others have set for them; when cities are increasingly set up to be less and less accommodating of families; when there are more and more spaces, previously open to all, being set up as child-free spaces (which typically means that many women will not be welcome either as it is women who are the majority of children's caregivers); and when the general consensus of the culture is that our bodies and their reproductive capacities are burdensome, I wonder how many women are truly free to choose their family size. As it is women's bodies that play the biggest role in the bringing forth of new persons into the world, I don't see how this is anything but a misogynist attitude of disdain for our bodies and their abilities.
The above situations are only the more subtle messages that women receive in regards to our bodies. Though many continually fight for "access to contraceptives", I rarely hear of any mention of the often coercive and exploitative abuses that occur from those selling or administering contraceptives and contraceptive devices. In the West, there is the usual practice of having women come to multiple appointments in order to remove an IUD. I personally know women who were talked out of removal by their doctors, and others who had to really stand up for themselves in order to have it removed.  In my line of work I have also heard accounts of absolute disrespect of doctors towards their patients who choose not to use artificial contraceptives. In other places in the world, women often receive worse treatment. They are demeaned and treated as stupid while they are subjected to coercive population control programs.  Some are tricked into taking contraceptives that they thought were vaccines. Mother Teresa told of how poor women in India would be taken off the street and forcibly sterilized, many without clean equipment or anesthesia. Even though an unscrupulous man can father several or even dozens of children at a time, several times more than any woman can parent at a time, population control programs and contraceptives are nearly always aimed at women. I feel this fact betrays the misogyny at the root of the contraceptive mentality. It is rooted in the acceptance that women's bodies are defective and need to be improved upon.
In India, Mother Teresa and her religious sisters found a solution that helped the poor plan their family size and also one that protected them from government abuse. Rather than securing funding for contraceptives, clinics, and medical personnel, the sisters taught poor Hindus, Muslims, and Christians, Natural Family Planning. That is, they placed the knowledge of the fertility cycle into the hands of the women themselves. Furthermore, this solution did not require ongoing intervention, for once the women had this knowledge, it would serve them their whole reproductive lives. In this instance, the women were even saved from government abuse, because they would be spared forced sterilization if they carried a card saying that they used Natural Family Planning. In short, the sisters trusted and respected women enough to empower them with this knowledge. Even though the women they taught were very poor and often illiterate, the Ryder study, conducted on over 16,000 women, showed that they were able to use NFP with more than a 99% user effectiveness rate.1
A common complaint I hear about NFP is that couples who use it choose to take chances, having intercourse at times when they know there is a possibility that they are fertile. There are those who are opposed to NFP, not because they don't believe it works, but because they feel that the couples who use it cannot be trusted. They are opposed to couples deciding that they are okay with taking a chance at pregnancy. As an NFP instructor myself, I am very careful not to insert myself where I don't belong. I feel that no one has the right to tell a couple when they should or should not be trying to achieve a pregnancy. I tell my clients that it is my job to make sure they know the rules of NFP. Whether they follow those rules or not is up to them. If a couple has decided that they are okay with a pregnancy if one should occur, who is anyone to say that they don't have a right to be making that choice? New Feminists believe that we can trust women. Women's bodies are truly good and amazing and we can be trusted with the knowledge of how our awesome bodies work. We can be trusted to use this knowledge whether to achieve pregnancy or to avoid it, or even to decide that maybe we have some reasons to avoid, but we'll take a chance because if we got pregnant, then we are okay with that too. New Feminists believe in real reproductive freedom, that is a freedom that is founded on a reverence for the reproductive capacity of all people. We believe in the reproductive freedom that would allow women to be free of medication and artificial devices aimed at incapacitating their normal functioning the majority of their reproductive years. We believe in the reproductive freedom of couples to choose when to limit or expand their family size with autonomy. We believe that Natural Family Planning has the ability to empower couples with the knowledge of their bodies and enhance their respect and reverence for themselves and their partner.
Footnote:
1. R.E. Ryder, "'Natural Family Planning': Effective Birth Control Supported by the Catholic Church," British Medical Journal, 307 no.6906 (18 Sep 1993): 723-6 accessed Sept 27, 2013 http://www.ncbi.nlm.nih.gov/pubmed/8401097
We are excited to feature Guest Blogger, Peg Conway, with her debut piece for The Guiding Star Project, Mapping Our Births!
In a sprawling slum outside Nairobi, Kenya, activist cartographers use hand-held GPS devices to put this otherwise undocumented city on the map; they manually enter landmarks like informal schools, storefront churches, and broken manholes. Mapping such data assists residents to advocate with authorities, because there is no public record of the slum's existence even though 200,000 people live there.
Technology has taken the concept of mapping far beyond its original focus on scaled drawings to the point that in everyday language, mapping can just mean "organizing information." In other words, mapping is another form of storytelling, that most ancient means of transmitting culture, values, and identity. A more intentional approach to telling birth stories is greatly needed to inspire a more woman- and life-affirming culture, and the concept of mapping could help us re-focus our narratives.
Currently, one default map for birth stories is the progress of cervical dilation. "I was 4 cm when we arrived. Three hours later I was only 6 cm!"
This clinical language conveys common meaning; we understand the progression. A second default mapping is the list of interventions, sometimes used in combination with cervical dilation with the quality of a war story, told with relish and drama.
"When I was past 5 cm, I had an epidural, then I needed increased monitoring."
"I went in for an induction but then the baby became distressed so they did a C-section."
Yet these two mapping styles present a limited, potentially negative view of childbirth. And worse, the laboring woman herself is nearly invisible in the telling. In the first few days after giving birth, women frequently need to tell their birth story, sometimes over and over. Speaking it aloud helps her process the wide-ranging emotions of joy, fear, or even disappointment that giving birth engendered. A mapping approach would allow each woman to recount her unique experience from a deeper, more affirming place.
Perhaps the story could be organized around the people who were present and how they contributed to the experience (for good or ill). I've given birth three times, and my husband and a midwife feature prominently in all of them. But each birth also has unique moments with particular people – the friend who came with us to my daughter's birth and provided key support in the immediate postpartum, the doula who kept me calm during a difficult second stage with our youngest son. The tall and steadying nurse who provided warm compresses on my back during my first labor. When I recollect these interactions in detail, it evokes the birth experience in a warm and loving way not always associated with hospital birth.
Taking a cue from geographic mapping, we also could identify the major landmarks or crossroads that we encountered during the birth or describe the topography or the climate of the experience. If I were to map my first birth, it would be as a long, dark tunnel under a mountain. Michael finally arrived after an excruciating night of back labor followed by a lengthy pushing stage that culminated in an episiotomy. Yet there was bright light at the end that remains my strongest recollection of his birth. Even though I was totally spent, the instant my hands felt his sturdy back and I looked into his dark brown eyes, I fell in love. Kieran's birth twenty months later was more like riding rapids on a raft. The river was smooth at the start, and I floated gently until suddenly we encountered level 5 rapids. With the help of my expert guides, I held on and completed the journey breathless, trembling and exhilarated, in awe of nature's power. Christian's birth seemed more like a car trip on the interstate. We cruised along without incident for most of the trip, eventually drove through a thunderstorm and then hit a construction delay, but ultimately arrived safe and sound, a bit fatigued.
Each of us can contribute to a cultural re-framing of birth storytelling, and it doesn't cost money or require lots of time or effort. The next time you speak with a new mother about her birth, try to prompt a bit of reflection.
"What were the key moments for you?"
"Who or what helped you the most?"
"What is your strongest image of the birth?"
Let's map a new landscape for birth.
Peg Conway is the author of Embodying the Sacred: A Spiritual Preparation for Birth and blogs at Sense of the Faithful. Active in her community, she is running for Council in her village, serves on two non-profit boards, and volunteers at a weekly food pantry. With their two oldest in college and the youngest a high school senior, Peg and her husband are embracing a new stage of life that includes more bike rides, movies, and travel than ever before.
When I was growing up in the 90′s, before ultrasound and gender revelations became the standard, I have vivid memories of conversations about Boy or Girl, and the automated responses that followed.
"Are you hoping for a boy or girl?" One would ask an expectant mother.
"I don't care," she would reply, "As long as they're healthy."
Even though I'm a mother four times over, and know even more mothers than I did as a child, I don't hear that conversation as often. Now I hear, "Do you know what you're having," and the conversations drifts to the moral implications of knowing the gender of a child.
But does it really matter? What if the child we carry isn't healthy? Whether we know before birth, at birth, or sometime after, does having an unhealthy child affect the way mothers and those approaching mothers with questions impact the value of the life they're carrying?
I have a child with significant medical needs and know multiple mothers who have walked or are walking a similar journey. I've mourned the loss of friends' babies and watched children struggle with serious illness. Would these mothers count those children as less worthy of a life or an insignificant part of their family; their story?
It's unfortunate that today with Therapeutic Abortion and Genetic Selection , I don't hear the progression of these conversations as often. What an opportunity to declare the worth of every life. Abortion survivor, Gianna Jessen is quoted as saying, " There are things that you are only able to learn by the weakest among us." I can attest that this is true, and it absolutely encompasses those children who require more care, or whose moments living can only be counted by the number of breaths they took.
Knowing what I know now, what I've learned from my situation and the heroic witness of others, is that a heart doesn't love a child less because he reaches milestones at a slower rate, or if his limbs are misshapen. A mother and father who mourn the loss of a child or who watch a child suffer with illness cannot shrink their love of that child because of his health or time spent on Earth. Disfiguring birth defects, or the incompatibility of life mean nothing when compared to the love that parents hold for the child who is given the mere opportunity to be born.
In the future, I hope to hear more conversations like this:
"Do you care what you're having?"
"No, I'm happy either way."
"As long as they're healthy, right?"
"No. Even if they're not."
*If you are considering a therapeutic termination because of a diagnosed birth defect, please contact The Guiding Star Project and we will connect you to the resources you need. You are not alone! There are many mothers of children with special needs and babies who who have a shorter lifespan who will show you, that every child is special and worthy of life, no matter their limitations.
** A few resources are listed below for those whose child may have been diagnosed with a severe birth defect.
http://www.prenatalpartnersforlife.org/
http://www.anencephalie-info.org/e/faq.php
I did not know how much having a daughter would change me.
I was always secretly terrified of having a daughter. I have two younger brothers, and I knew boys. I understood boys. I struggled a bit with female friendships growing up, and I witnessed firsthand the complexity of the relationships between my mom and my aunts. If all that were not enough, I also saw the horrendous things that happen to women in this world during my time as an advocate, and having a daughter seemed a monumental task. I was certainly buying into some stereotypes in my fearfulness, but I was more confident in my abilities to raise kind and decent men as a woman than I was in my ability to model womanhood for another woman.
Then came Hattie.
She snuck into my life a little under the radar: my doctor confirmed I was pregnant with her before I had suspected it. As soon as he confirmed the news, I knew I was going to have a girl. We did not find out before I gave birth to her, but I knew and I was preparing. I wanted to avoid the barrage of pink tutus and frilly dresses. I wanted to avoid princesses and the obsession with beauty. I wanted more for her. I wanted everything for her.
This month, my daughter turns two. It is hard to put into words how much she has taught me in these two years, but the most important lesson has been how amazing women are from the start. Boys are just as incredible, but a mother/daughter relationship is special. There are specific things that my daughter brings to mind:
Even in the womb, personality is forming. Just as she snuck into my life, everything Hattie does is quiet and deliberate. She can be loud and crazy, but she is always studying and intently paying attention. She has a vocabulary that is astonishing, and she uses it with purpose when she wants you to know she is paying attention. She reminds me that all people matter, and that it is useful to listen sometimes.
Honesty is truly the best policy. She asks for help when she needs it and refuses it when she is confident in her abilities. Hattie has no problem letting you know when she needs a nap or when you need a nap. This helps me to be cognizant of my own abilities and to remember that it is okay to ask for help.
Children reflect the good, the bad, and everything in between. I can see myself in my daughter. She loves to draw and listen to music. She also knows how to swear and expresses her anger in the same ways I do. I see her carefully studying me as I care for her baby brother, as though she is taking notes for future reference. One morning, I was in bed nursing my youngest. He fell asleep and I sat up to see her in the bed fast asleep, with her baby dolls on either side of her in the same way her brother was next to me. All these things remind me that I am one of her primary educators. My womanhood is important to her. She will learn about what it means to be a woman from me and she will also learn how to handle the injustice that is currently part of that package. How I approach life as a woman (and as a daughter, sister, wife, mother, friend) will impact her.
Females are remarkable. Hattie likes what she likes because she likes it. She does not allow someone else to tell her she can't like cars, a certain color, or a toy. She asks for what she wants. When asked what she wants to do when she grows up, she said, "I want to sing, and dance, and take a bath." She likes pirates, dragons, sparkly shoes and the color yellow. She is no push over, but she has this way about her that is different that it is for my sons. It tells me that she is going to be a remarkable woman one day. Equal in every way to a man, but unmistakably a woman.
Hattie has a fire in her that unlike any other. I could rattle off a list of attributes and gush about her for pages, but I'd just be another proud parent. All the things that my daughter brings to my life are exactly what used to terrify me. It is still terrifying sometimes, Sure. I make mistakes at times, but she has fabulous instincts so it is mostly exhilarating. I am so thankful that Someone knew better than I did, and blessed me with my daughter. Happy birthday, sister!